Aquarium Laboratory and Thermostatic Chambers
Aquarium Laboratory and Thermostatic Chambers
Keywords
wet-lab, controlled conditions experiments, Mediterranean marine aquarium, temperature, light, pH, corals, termites
The Aquarium Laboratory and Thermostatic Chambers, located in via Selmi 3, develops research and teaching activities through experiments on marine and terrestrial invertebrates kept at controlled environmental conditions (e.g., temperature, light, pH, salinity, nutrients). The laboratory is also used to host and process samples and organism after field sampling, and to maintain, calibrate and test underwater probes and sensors of environmental parameters. The laboratory is equipped to host experiments both in aquatic and terrestrial environments.
Available equipment
Besides basic equipment of a "wet-lab" to temporarily host and process samples and biological speciemens collected during field sampling (e.g., washing tanks, refrigerators and freezer, dry and wet workbenchs), The Aquarium Laboratory and Thermostatic Chambers hosts:
3 thermostatic chambers of about 2 m3
Aquarium system with tanks up to 300 L with automatic control of temperature and light, adaptable to host both tropical and Mediterranean organisms, with optional preparation for pH manipulation through CO2.
Teaching, training and research activities
The laboratory is available to support the preparation of BSc, MSc, and PhD Theses, and for the implementation of research projects by post-doc fellows and researchers.
Album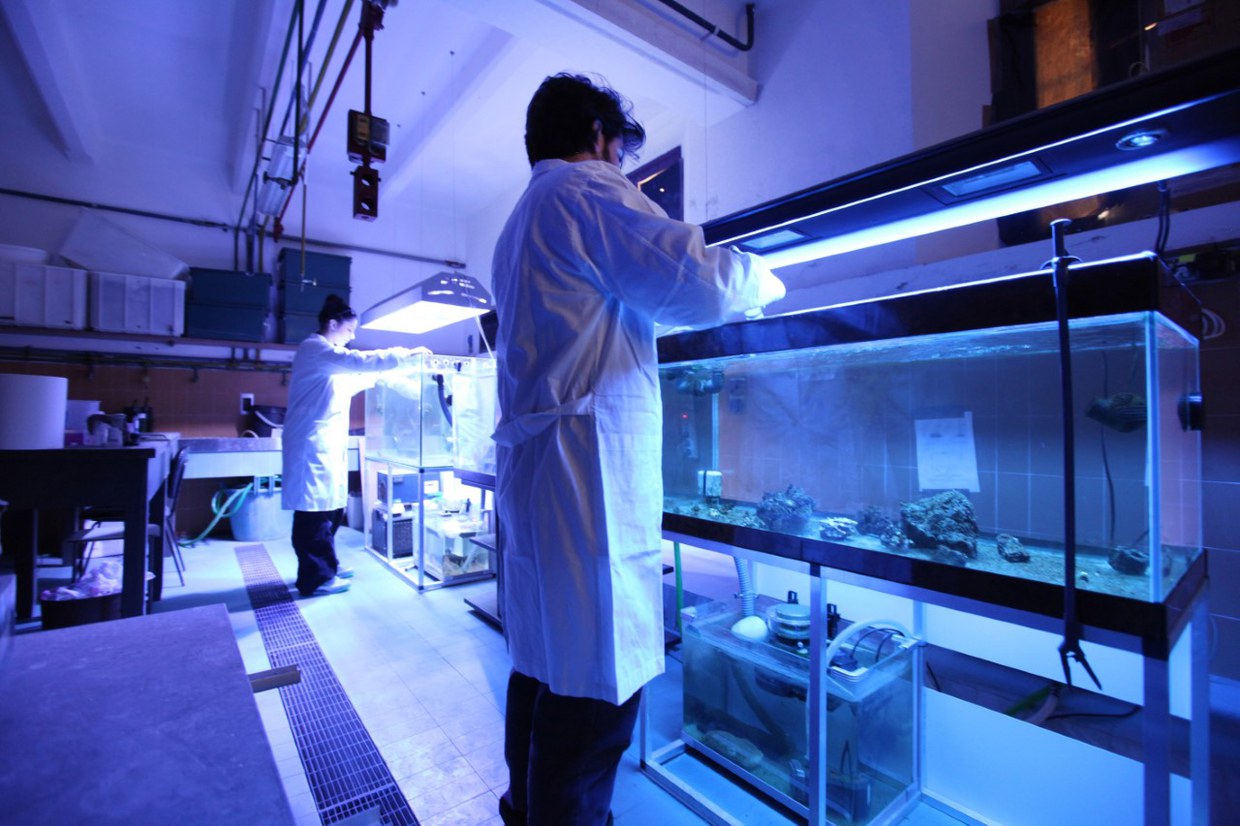 Two experimental aquaria with Mediterranean corals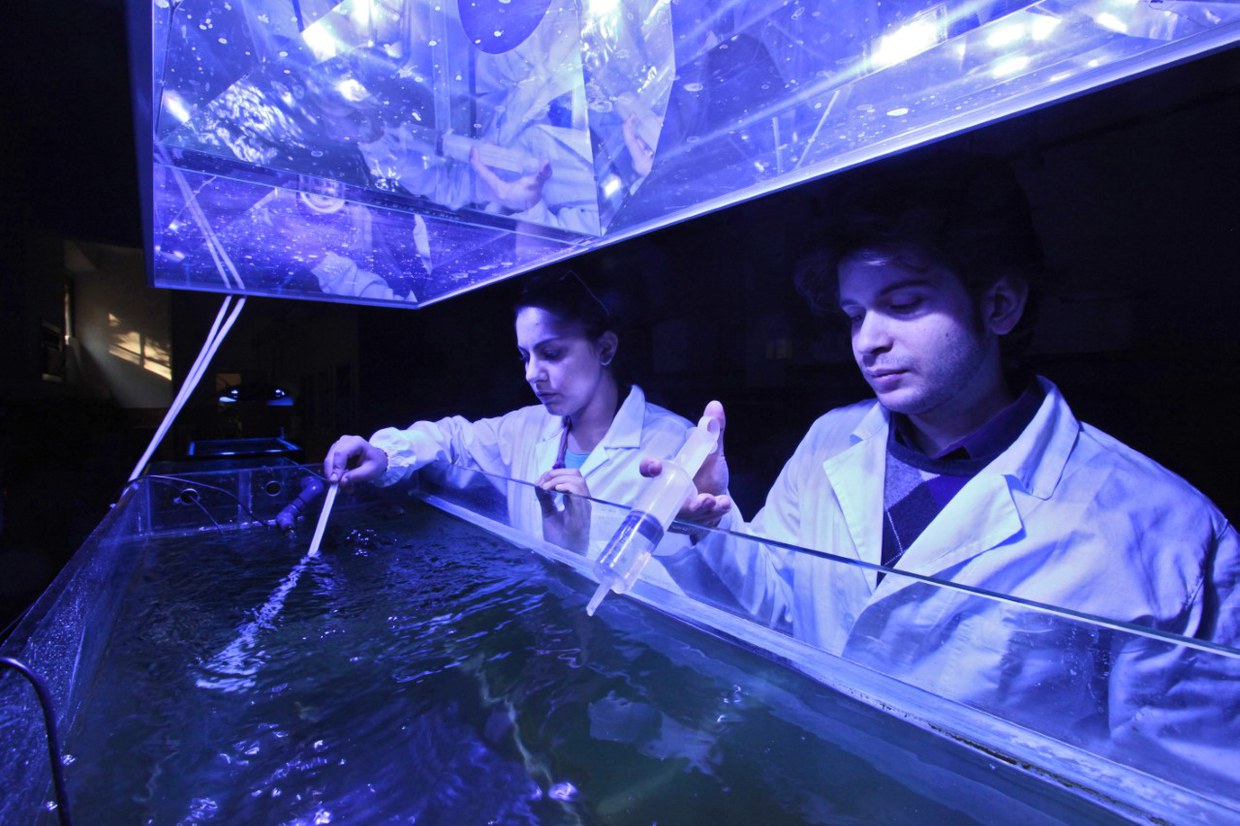 Student check the environmental parameters
Contacts
Associate Professor

Dipartimento di Scienze Biologiche, Geologiche e Ambientali

Via Selmi 3

Bologna (BO)

Tel: +39 051 20 9 4157

Associate Professor

Dipartimento di Scienze Biologiche, Geologiche e Ambientali

Via Selmi 3

Bologna (BO)

Tel: +39 051 20 9 4244

Mauro Cesarini

D cat. - technical, scientific and data processing area

BiGeA - Servizi tecnici di laboratorio - Biolab

Via Selmi 3

Bologna (BO)

Tel: +39 051 20 9 4252