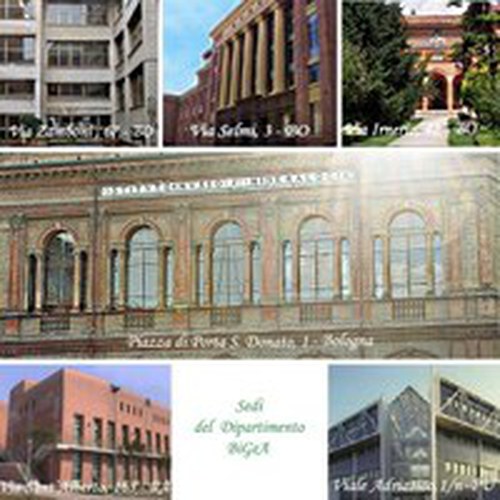 The Department of Biological, Geological and Environmental Sciences (BiGeA) was founded in 2012 as a result of the "Gelmini Law" (240/2010), and through the merge of the Department of Experimental Evolutionary Biology (DiBES) and the Department of Earth, Geological and Environmental Sciences (DiSTeGA).
The management of the newly established Department was taken over by Prof. Davide Pettener (2012-2015). The current head of BiGeA is Prof. Alessandro Gargini (2015-2021).
BiGeA is part of the Area of Sciences and consist of 78 academic staff from the following pre-reform institutes: DiBES; DiSTeGA and the Department of Medicine and Public Health.
DiBES and DiSTeGA were also derived from previous reorganizations of the University of Bologna.
In particular, DiBES was established in 1987 from the merging of the Institutes of Anthropology, Botany, Comparative Anatomy, Genetics and Zoology, while DiSteGA - established in 1995 - derived from the Department of Geographic and Geological Environmental Disciplines and the Department of Geological Sciences and Mineralogical Sciences. The latter resulted from the merge of the institutes of Geology and Paleontology, and Mineralogy and Petrography.