Laboratory of Ecological and Environmental Genetics laboratory (GEA)
Keywords: population genetics and genomics, marine biodiversity conservation, metabarcoding, environmental DNA
In the Ecological and Environmental Genetics laboratory (GEA) located in Ravenna, Via Sant'Alberto 163, we perform educational and research activities to study the marine biodiversity of benthic habitat and management of marine resources mainly invertebrates (e.g., corals, annelids and molluscs using molecular approaches such as population genetics and genomics, metabarcoding and environmental DNA.  
Laboratory equipment
The Ecological and Environmental Genetics laboratory is equipped with all the basic instruments needed for nucleic acids isolation, amplification, and sequencing (PCR, freezer, thermostat, electrophoresis, MiniON sequencer).
The Ecological Bioinformatic Lab, which is in the same venue, supports GEA activities in data processing.
Teaching, training, and research activities
The laboratory allows thesis internships (for bachelor and master's degree students) and hosts Italian and international master students (Erasmus and IMBRSEA) and PhD students.
Album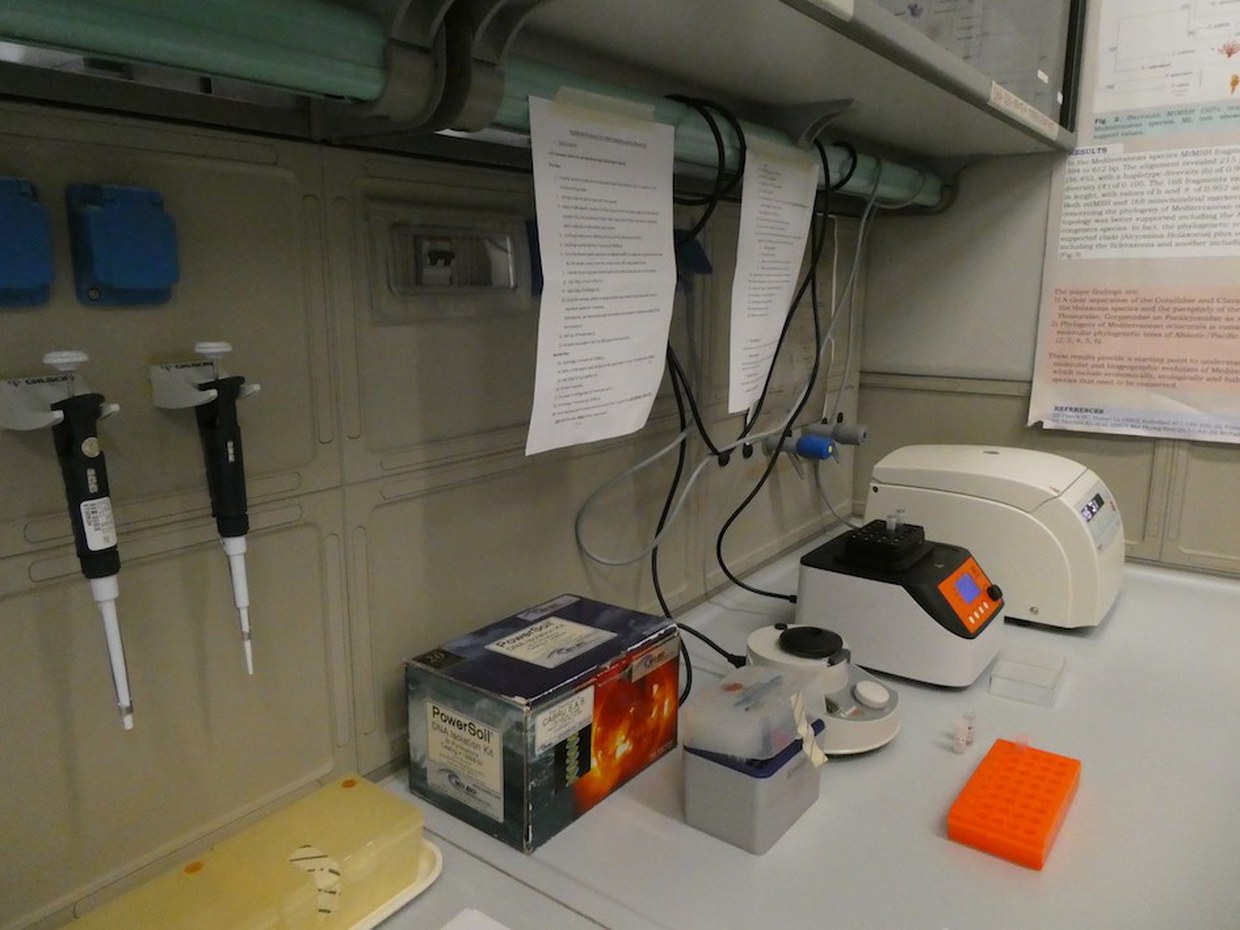 Centrifuge, vortex and thermoblock for DNA extraction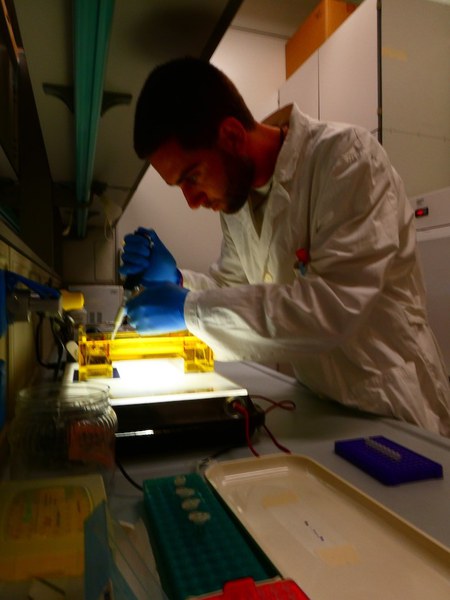 Agarose gel electrophoresis for the separation of DNA fragments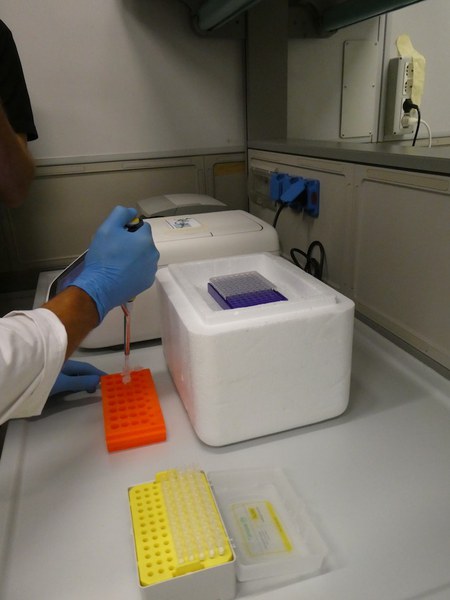 Sample preparation to amplify a DNA region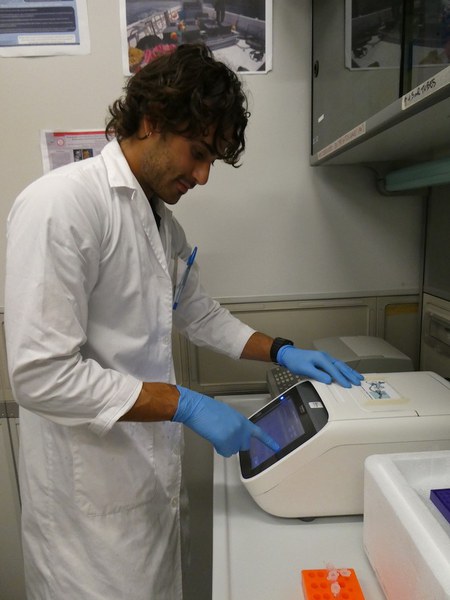 2720 thermal cycler by Applied Biosystems

Nanopore Sequencing on MinION Mk1C (Oxford Nanopore)
Contacts
Associate Professor

Dipartimento di Scienze Biologiche, Geologiche e Ambientali

Via S.Alberto 163

Ravenna (RA)

Tel: 0039 0544 937401