Laboratory of Environmental Microbiology and Molecular Biology (MAb)
Keywords: Risk Assessment Plans - Water Safety Plan (WSP) – Waterborne pathogens - Hospital infections - Legionella spp. - SARS-CoV-2 - Disinfection protocols - Citizen Science
The research activity is focused on scientific-disciplinary sector General and Applied Hygiene (MED/42), and mainly involved in the fields of the environmental hygiene, environmental microbiology, molecular epidemiology and health promotion.
In the Environmental Microbiology and Molecular Biology (MAb) laboratory, located in via San Giacomo, 12, are carried out research, teaching, orientation activities for secondary school students and third mission activities for health facilities and companies.
The laboratory, with a BL2 risk level, conducts microbiological analysis using standardized techniques (ISO standards) and methods developed in the research areas of studies. The laboratory is involved in the surveillance and study of the environmental prevalence of Legionella spp. and other waterborne pathogens. Furthermore, investigations are carried out on the virulence factors and pathogenetic mechanisms expressed by environmental bacteria found in the environment thought a molecular approach: gene sequencing, Sequence Based Typing (SBT), Next Generation Sequencing and MALDI-TOF MS e Fourier Transform Infrared Spectroscopy (IR-BioTyper).
The laboratory is involved in the studies proposed by the European network for the surveillance and control of Legionellosis "ELDSNet", to elaborate new protocols for Legionella identification, research of new molecular partterns useful for the characterization of clinical and environmental strains.
The laboratory also conducts the elaboration of risk assessment plans, Water Safety Plan (WSP), elaboration of sanitation protocols in hospitals, communities/recreational sites, industrial companies, linked to the water environment. In this context, the laboratory is involved in the development of 3D models of water distribution systems to study the modulation of microbial contamination.
The laboratory carries out environmental surveillance of Mycobacterium chimaera in water or related water matrix, environmental surveillance of SARS-CoV-2 in air and surface, phylogenetic characterization of bacterial strains using a bioinformatic approach with the elaboration of risk maps; study of waste water treatment systems in the industrial, agricultural and civil sectors, preparation of analytical protocols for the study of the water quality promoting Citizen Science projects.
Equipment available to the laboratory
In addition to the basic equipment (thermostatic bath heaters, autoclaves, vortex mixer, automatic pipettes, glassware washer, stirrer, water distiller, etc.) the Environmental Microbiology and Molecular Biology (MAb) laboratory is equipped with the following equipment:
filtering ramps;
biosafety cabinet (Class II);
CO2 incubators;
incubator at several temperatures;
PCR and RT-PCR thermal cycle;r
Microcentrifuge;
tissue homogenizer;
transilluminator;
dedicated cold storage room (± 4 ° C);
controlled temperature freezers (form - 20 ° to - 80 ° C);
MD8 Airport for air sampling (Sartorius).
Didactic, training and research activities
The laboratory provides student opportunities for Bachelor's Degree in Biological Sciences, Master's Degree in Health Biology, PhD in Earth, Life and Environmental Sciences (STVA) and PhD in Civil Engineering, Chemistry, Environmental and Materials. It participates in apprenticeship programs for higher education and research (Emilia-Romagna Region), National Scientific Degree Plan (PLS), and is it the site of the PTCO program within the framework of the University's framework agreements, too.
The laboratory offers its resources to support:
Preparation of degree and PhD theses;
Development of research projects for post-doctoral fellows;
Orientation for secondary school students.
Services and consultancy
As part of the Environmental Microbiology and Molecular Biology (MAb) laboratory, service and consultancy activities are carried out with national and international collaborations such as:
National Reference Laboratory of Legionella, Department of Infectious Diseases, Health Institute;
Laboratory of Microbiology and Virology of the University Hospital of the Polyclinic of Modena;
Department of Microbiology-Department of Experimental, Diagnostic and Specialized Medicine, S. Orsola-Malpighi University Hospital, Bologna;
Microbial Ecology, SCS1, Experimental Zooprophylactic Institute of the Venezie (IZSVE);
Department of Public Health, AUSL Bologna;
European Study Group for Legionella Infection (ESGLI);
Pollution Srl;
Steelco s.p.a;
Bruker Daltonik GmbH;
Arpae Emilia-Romagna;
Colibrì Hospital Consortium;
GVM Care & Research - GVM – Engineering;
Toniolo Health Care Facility;
Villa Baruzziana Hospital;
IMA S.p.A;
Bologna FC 1909.
Consultancy services are provided in the area of water environment based on attached price list.
Album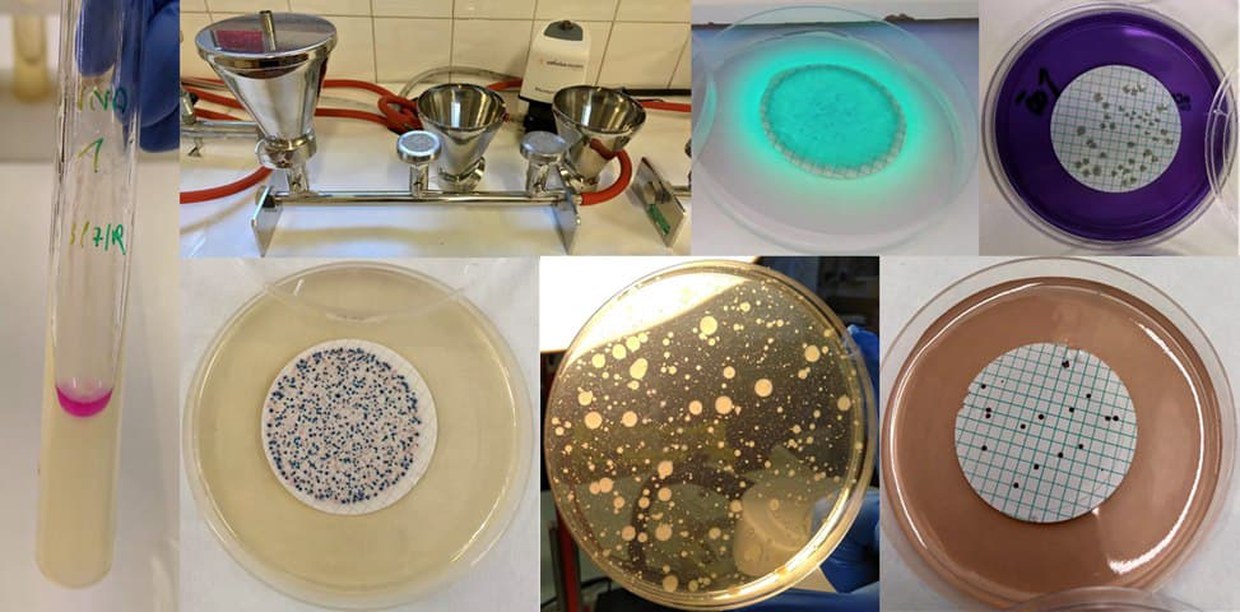 Elaborazione di piani di valutazione del rischio e allestimento di protocolli di sanificazione-matrice acqua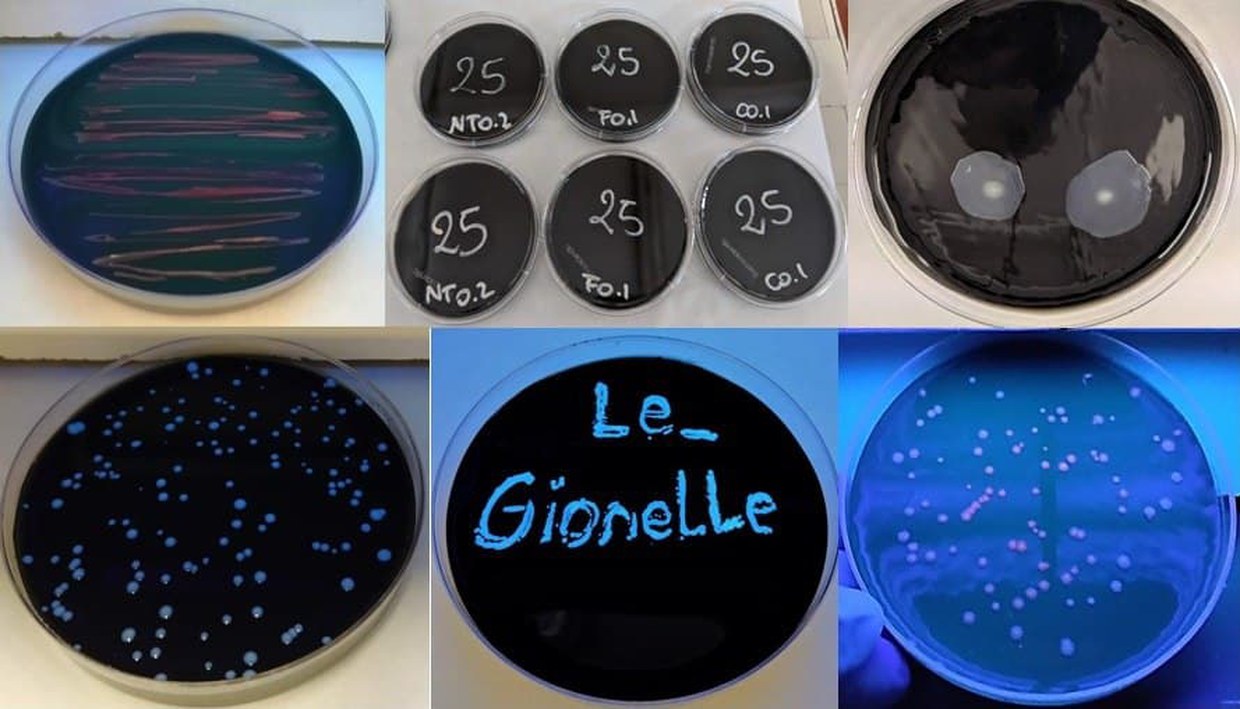 Monitoraggio ambientale di ceppi batterici presenti in diverse matrici con particolare focus sulle matrici acqua e aria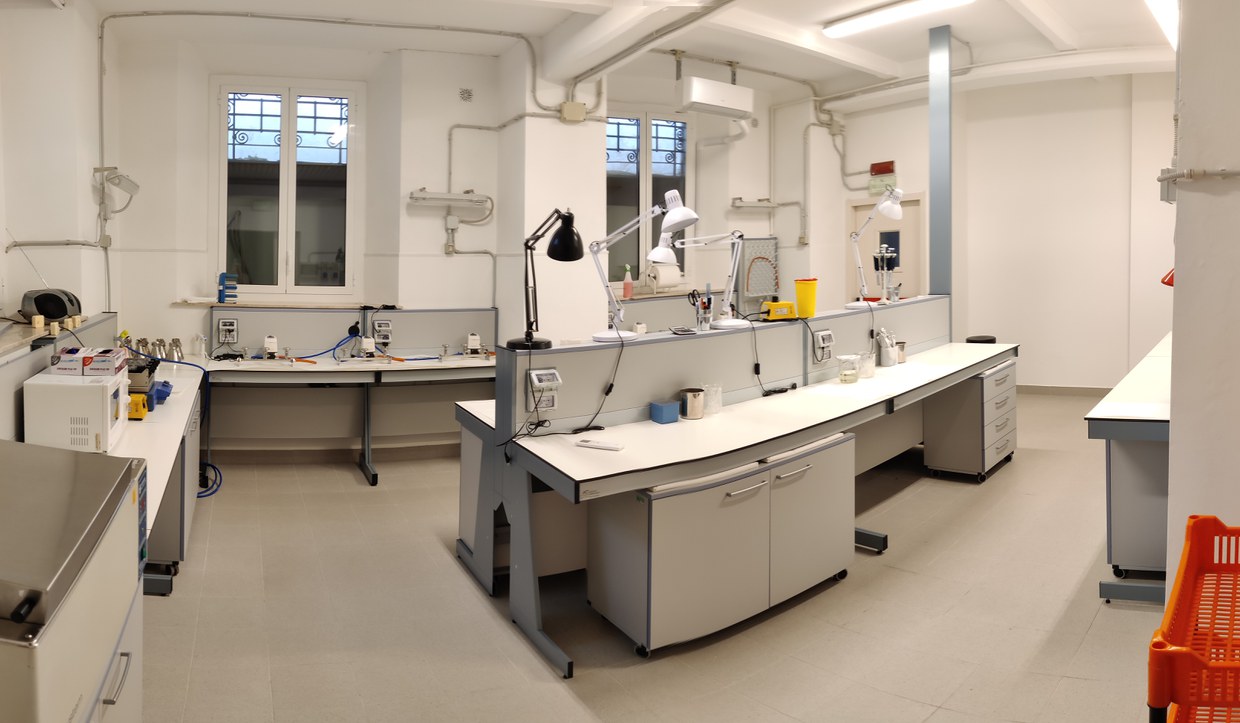 vista laboratorio(1)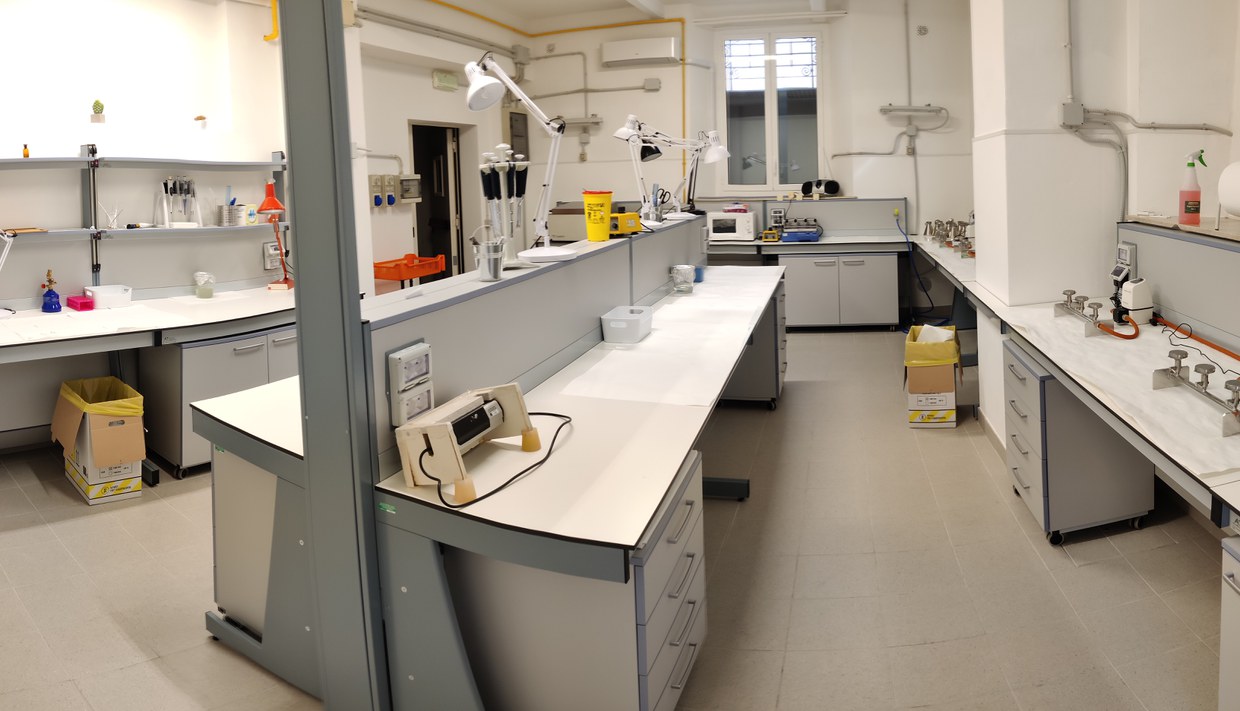 vista laboratorio(2)
Contacts
Assistant professor

Dipartimento di Scienze Biologiche, Geologiche e Ambientali

Via S.Giacomo 12

Bologna (BO)

Tel: +39 051 20 9 4800

Graziella Ciani

D cat. - technical, scientific and data processing area

BiGeA - Servizi tecnici di laboratorio - Biolab

Via Selmi 3

Bologna (BO)

Tel: +39 051 20 9 4237