Biochemical and molecular responses to abiotic stresses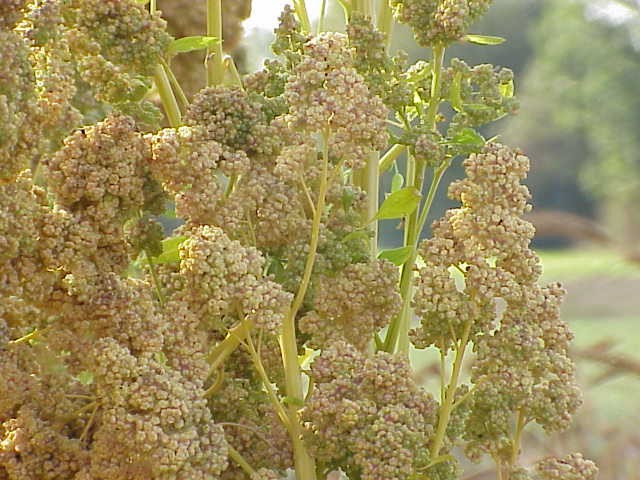 Quinoa (Chenopodium quinoa Willd) is an Andean species adapted to extreme environmental conditions and the only halophytic crop producing edible seeds with highly nutritious properties. It, therefore, represents an interesting model for studies on salt stress responses in plants. Strong differences in salt tolerance between quinoa varieties have been documented, but the mechanisms at the basis of these differences remain to be elucidated. Phytoremediation is an environment-friendly in situ remediation strategy for removal of heavy metals, and organic pollutants from soil and water. Halophytes are receiving attention as potential candidates for phytoremediation of polluted sites, especially in salt-affected soils. Quinoa is a potentially suitable plant species for the rehabilitation of such degraded environments. The group's research is focused on the determination of stress protective compounds (e.g. antioxidants) and on the qRT-PCR analysis of the expression of genes involved in mineral uptake and adaptation to abiotic stress in order to unravel the metabolic mechanisms at the basis of stress tolerance in quinoa.
Abiotic stresses are also studied in tomato plants. In particular, Micro-Tom cultivar of Solanum lycopersicum is used to understand the effects and the responses of plant exposed to chronic heat stress. The research is focused on the analysis of different energetic and metabolic pathways potentially involved in stress reaction. By a multi-approach system (such as biochemical, molecular and cytological methodologies), the aim of this study is to increase the knowledge of tomato plant response to a possible climate changes. Also, the research group analyse the possible changes in nutraceutical features of tomato fruit after a stress condition.
Recently funded projects:
Project ATENA (by 2011-15, three years), "new technological approaches for increasing the shelf life and the service content in the products qualifying the Mediterranean diet" coordinated by Barilla Spa, under the call "New Technologies for Made in Italy ", financed by the Ministry of Economic Development.
Project Local Operating Unit Manager "My Darling Clementine: a new and innovative product from the healthy clementine and lemon from Calabria ", the juice and fruit nectar hypoallergenic clementines from Calabria and Lemon of Rocca Imperiale, funded in scope of the 2007-2013 POR-FESR (European Regional Development Fund) (2010-2015)
Project of Relevant National Interest (PRIN) 2015 "ISIDE", Investigating Self Incompatibility DEterminants in fruit trees, three years from February 2017
Italian Head of the Bilateral Project Italy-Poland (2019) "Functional features from Transglutaminase in the pathobiology of Phytophthora infestans" funded by the Ministry of Foreign Affairs.
Participation in the PSR project "Characterisation and enhancement of local fruit biodiversity and testing of innovative apple genotypes for mountain agriculture" (VALOFRUIT) funded by the E.R. Region (2020)