I.G.R.G – INTEGRATED GEOSCIENCES RESEARCH GROUP LAB
Keywords: environmental geochemistry; hydrogeology; coastal hydrology; eco-geomorphology; coastal areas; ICZM; remote sensing; fractured media; fluid-rock interaction
Research and teaching activities are carried out in the I.G.R.I - Integrated Geosciences Research Group laboratory, based in Via S. Alberto 163, Ravenna Campus. In the Laboratory, analyzes and studies are carried out relating to:
- Monitoring of surface waters (drainage channels, natural and artificial reservoirs, rivers, etc.) and groundwater;
- Monitoring, collection and standard analysis of soils and interstitial waters;
- Particle size analysis of sediments;
- Geomatics;
- Planning for the sustainable use of water resources;
- Integrated Management of Coastal Zones (ICZM) and monitoring of the natural areas connected to coastal areas (wetlands, pine forests, lagoons, etc.)
Laboratory equipment
In addition to the basic equipment for water, sediment and soil sampling, the I.G.R.G. is equipped with the following instruments:
- multiparametric probes, flow control peristaltic pumps, multilevel sampler and straddle-packers, probes for continuous monitoring of temperature, electrical conductivity and water level;
- field spectrophotometer; alkalinity kit; water filtering kit;
- multiparametric probes for monitoring of water content, temperature and electrical conductivity of interstitial water in the soils;
- current meter;
- availability of open-source software for modelling of groundwater flow, transport of solutes and heat;
- laboratory vibrating sieve and sieves for dry and wet tests;
- kits of various rod drills for sediment sampling;
- percussion core drill;
- buckets for the sampling of seabed sediments and riverbed;
- DJI Mini 2 drone, total station, GPS RTK system for precision positioning and related software;
- Instrumentation for non-destructive tests on soils (high frequency georadar, covermeter, ultrasound, thermal imaging camera, etc.); equipment for geophysical surveys (terrestrial georesistivimeter, georadar, seismograph, magnetometer, and data inversion software, etc.);
- Schmidt's hammer (sclerometer).
Teaching, training, and research activities
The Laboratory allows students to carry out internships and thesis internships (three-year and master's) and hosts and has hosted Italian and foreign PhD students, fellows and post-docs.
Furthermore, the Laboratory offers its resources to support:
Exercises and laboratory activities for courses at the Environmental Sciences First Cycle Degree and at the Two-year Master in Environmental Assessment and Management (University of Bologna, Campus of Ravenna);
Exercises and activities within the PCTO-PLS-POT initiatives;
Preparation of master degree and PhD theses;
Development of research projects for post-doctoral fellows.
Album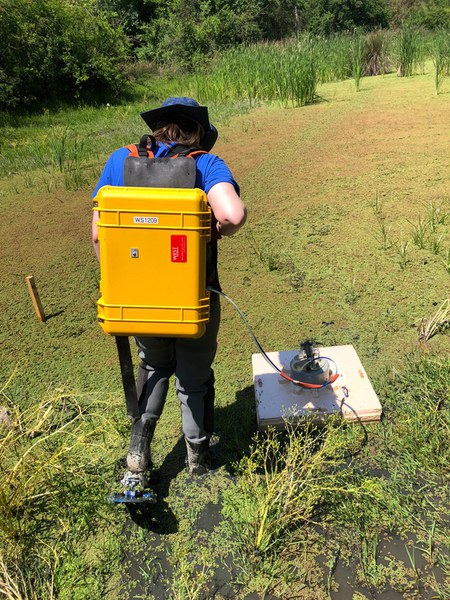 Monitoring of CH4 and CO2 emissions with West Systems portable diffuse flux meter (wetlands and lowlands of San Vitale pine forest, Ravenna)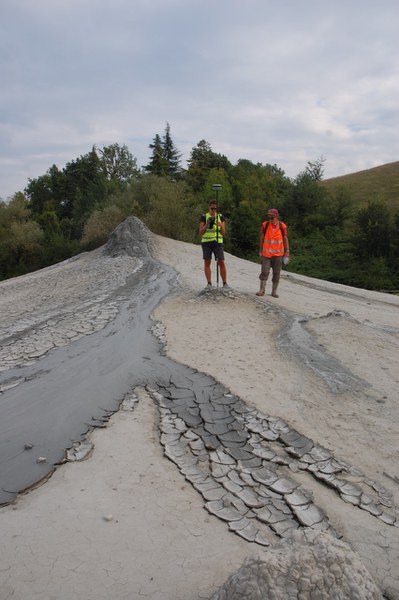 Topographic survey with GPS and RTK GNSS receiver of the Nirano's mud volcano (Salse di Nirano, Modena)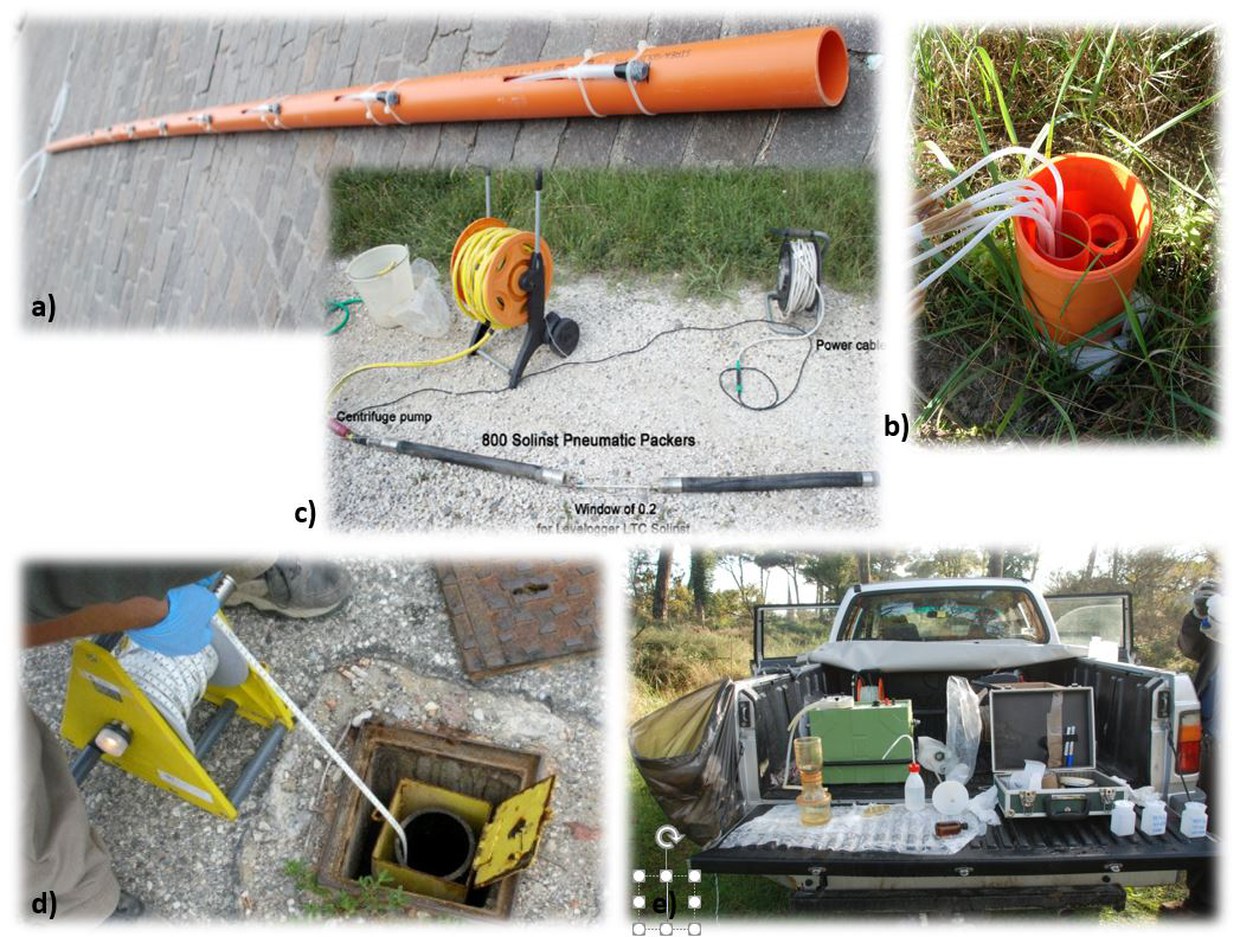 Instrumentation used for groundwater monitoring: a) Multi-Level-Sampling (MLS) piezometer; b) MLS once has been installed in the aquifer; c) phreatimeter; d) peristaltic pump, filter kit, alkalinity kit for sampling and treatment of water sample in the field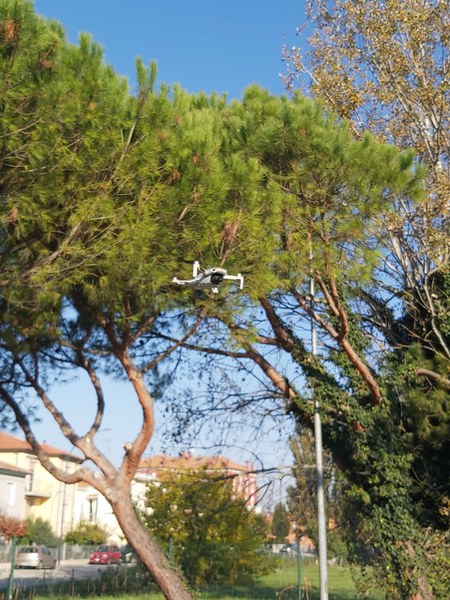 DJI Mini 2 drone used for environmental monitoring.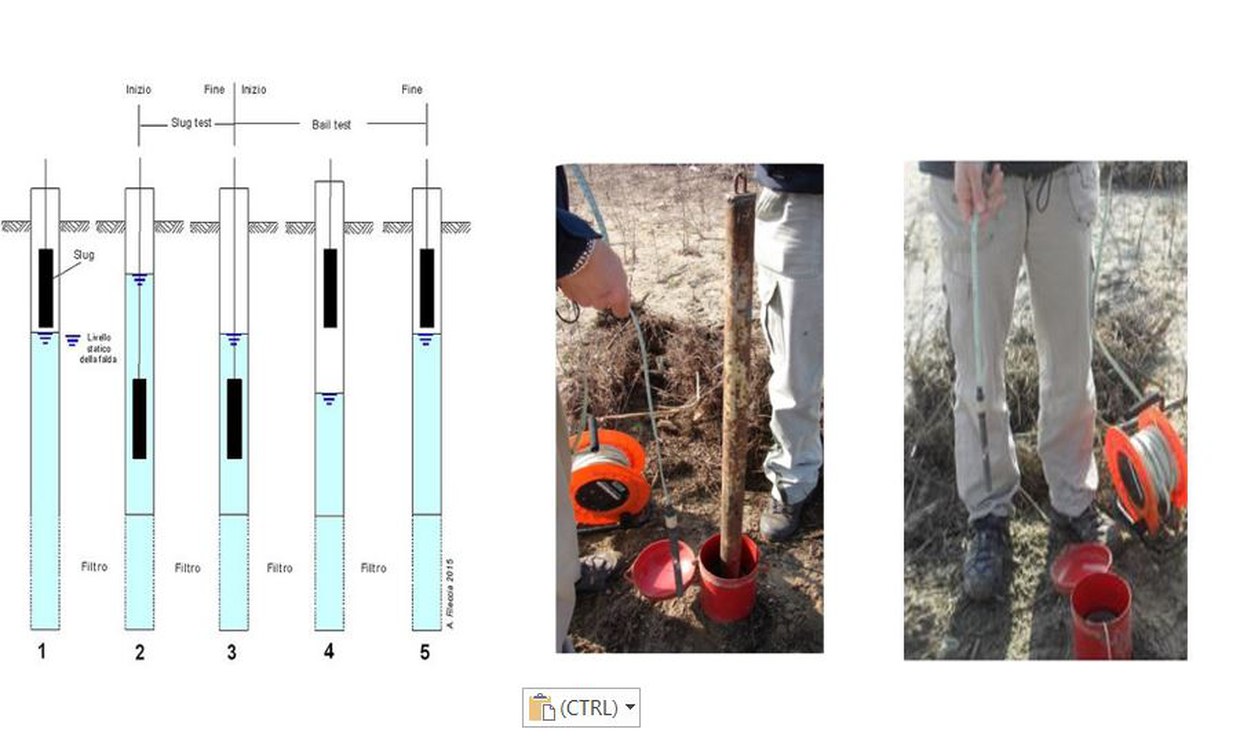 Slug test carried out in the unconfined coastal aquifer (Ravenna)