Laboratory of Cell Biology
Keywords: cell biology, histochemistry, immunohistochemistry, neurobiology, developmental biology
In the Laboratory of Cell Biology, located in via Selmi 3, Bologna, Italy, educational and research activities take place aimed at locating specific molecular markers in the field of neurobiology and developmental biology of vertebrates and invertebrates. In the laboratory, the specimens are collected, fixed and paraffin-embedded. Staining of the tissue sections also takes place here.
These activities are closely related to those conducted in the adjacent Laboratory of Microtomy and Histology.
Laboratory equipment
In the Laboratory of Cell Biology, equipment is present for the collection of biological samples, their fixation, dehydration and embedding in paraffin (stereoscopic microscopes, chemical hood and oven working under vacuum) There are also facilities for histochemical and immunohistochemical reactions (systems of containers to hydrate, dehydrate histological sections and incubation boxes for slides, thermostatic incubators).
The laboratory is also equipped with chemistry bench, technical and analytical balances, pH meters, refrigerators and freezers for the preparation and storage of solutions.
Teaching, training and research activities
The laboratory hosts students for practical placements (bachelor's degree) and experimental thesis (master's degree), and also doctoral candidates, scholarship holders and research fellows.
Album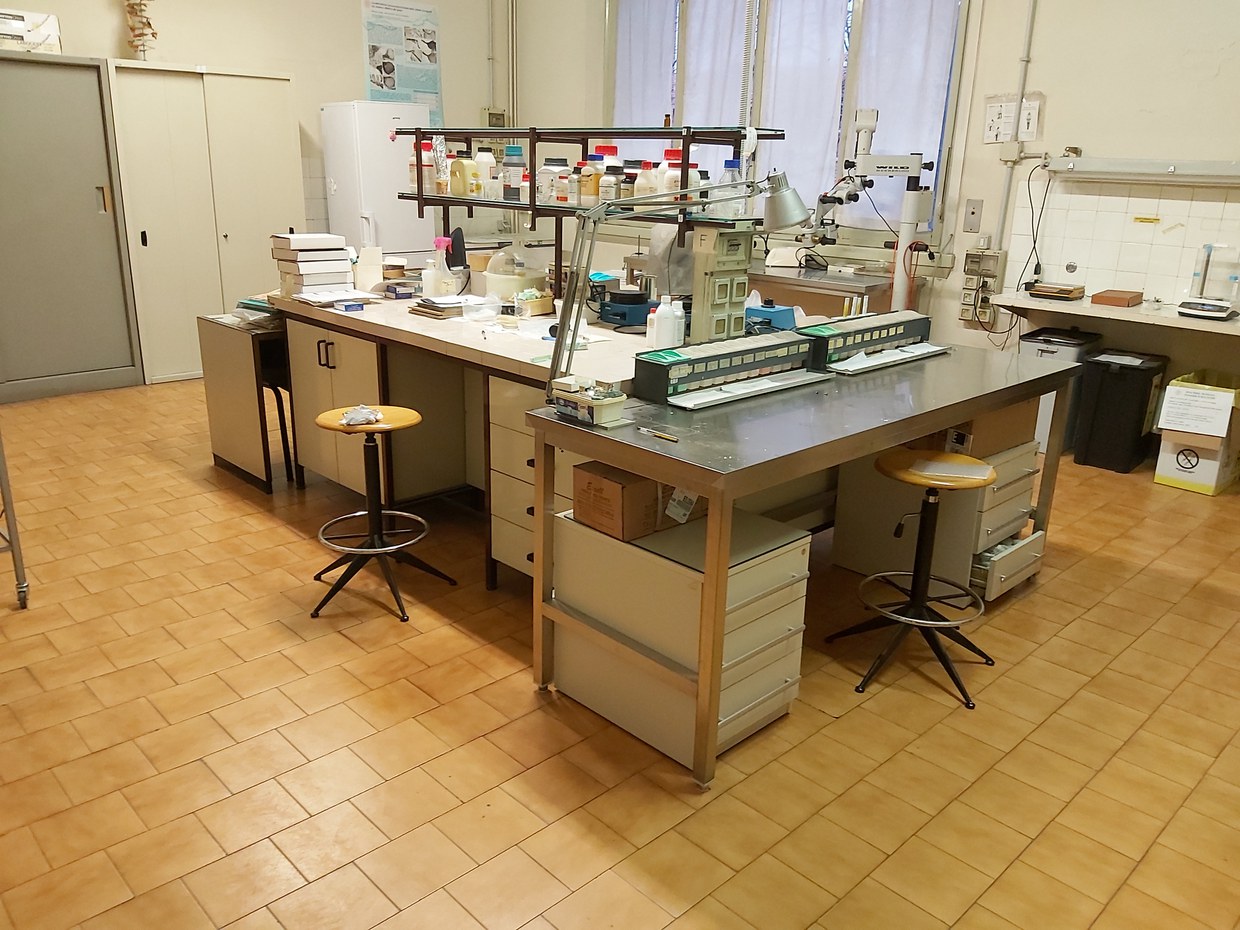 Overview of the Laboratory of Cell Biology showing the central chemistry bench with the station for staining histological sections to the side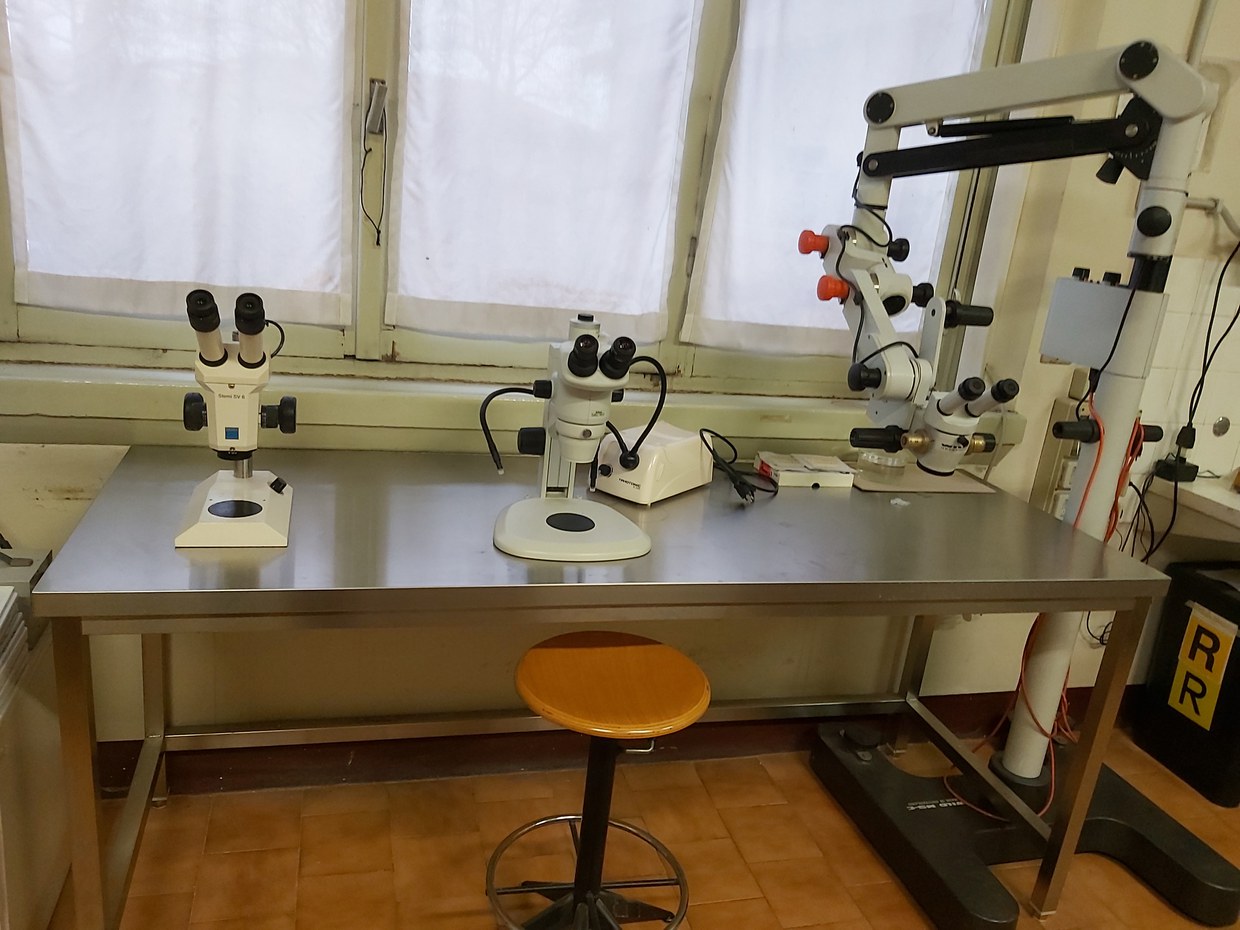 Sampling station with different stereoscopic microscopes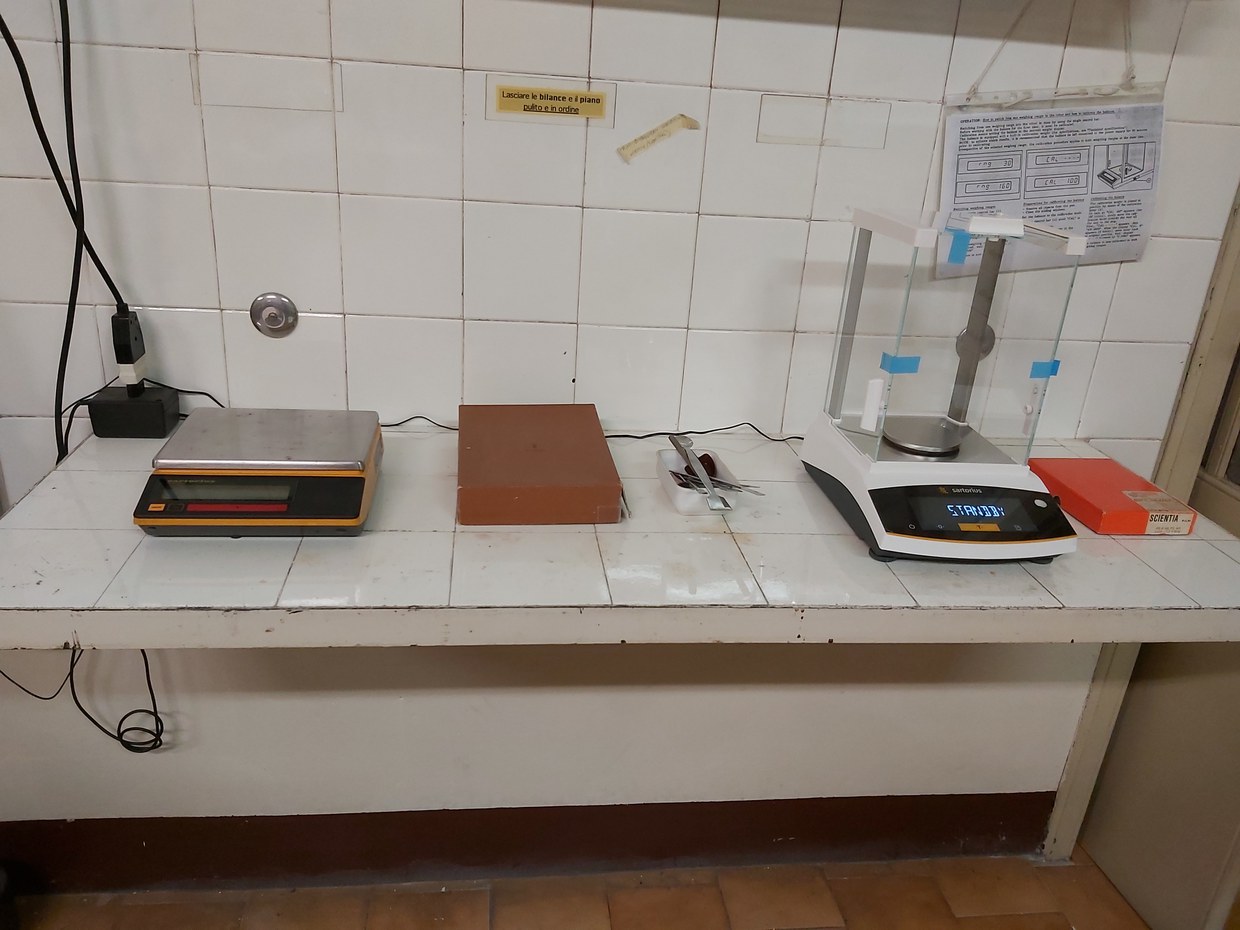 Weighing station with technical balance and analytical balance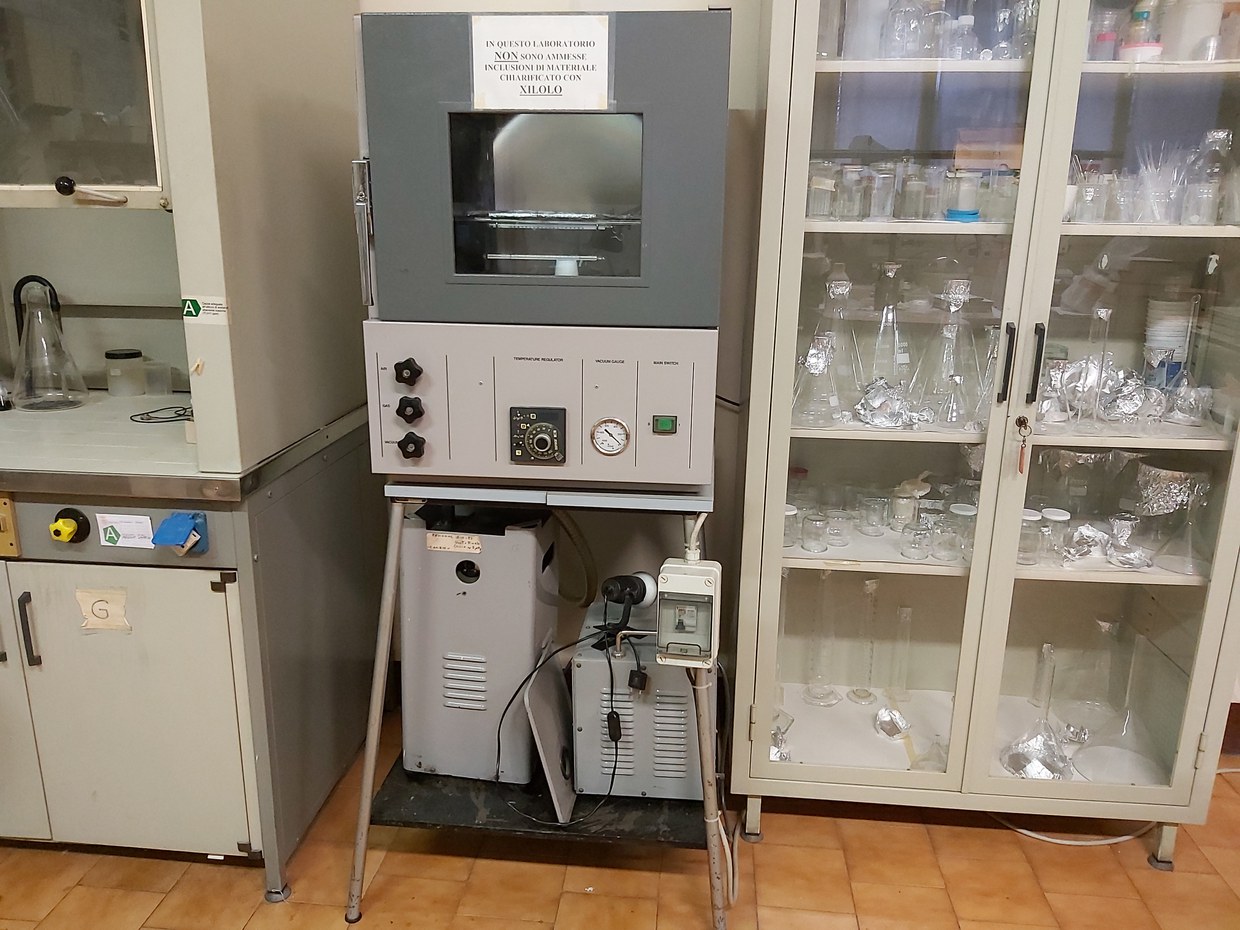 Vacuum operating oven for the inclusion of samples in paraffin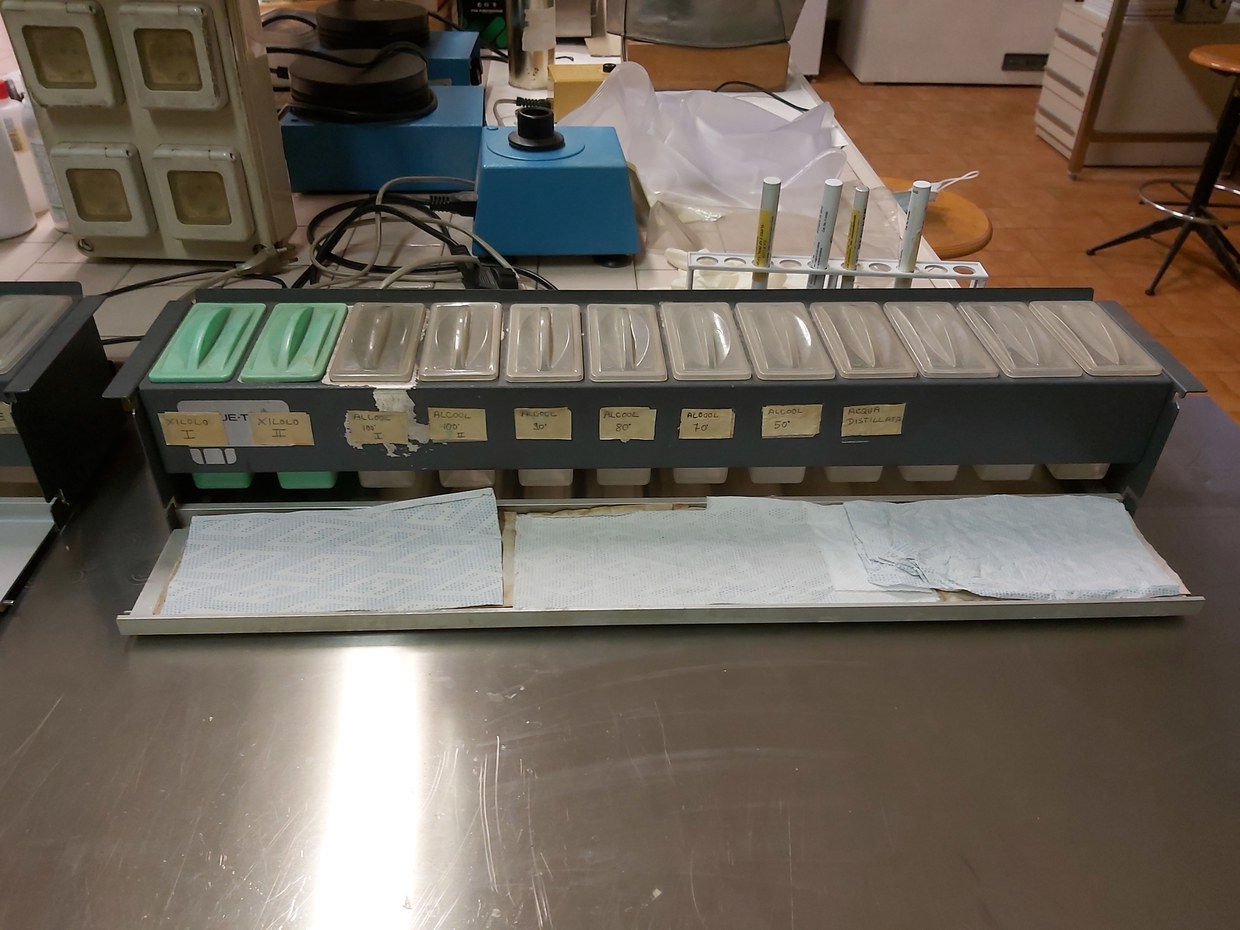 Station for hydration, staining and dehydration of sections mounted on glass slides