Laboratory of translational physiology and nutrition
Keywords
Translational physiology, nutrition, cell cultures, essential oils, inflammation.
In the laboratory of translational physiology and nutrition, located in Bologna (Italy), Via Selmi n° 3, basic research, applied research and even researches commissioned by companies  are performed. In the laboratory we perform analysis on cell culture models, analysis of biological fluids (urine, serum, plasma), preparations of protein extracts.
Laboratory equipment
In addition to the basic equipment for cell cultures and preparative proteomics, the laboratory is equipped with the following equipment:
-Spectrophotometer (visible and UV)
-Multireader player (Victor 3)
-Cell counter (visible and fluorescence)
Teaching, training, and research activities
The laboratory allows internships and thesis internships (for bachelor and master's degree students in Biology) and hosts Italian and international PhD students. The laboratory offers its resources to support the preparation of degree and PhD theses and research projects of post-doctoral fellows. It also carries out research commissioned on behalf of private companies on topics relating to nutrition and biological activity of natural compounds. Consultancy and innovation activities are also carried out in project involving private companies in the "food" sector (analysis of food products, with particular reference to health properties and analysis of the activities of food supplements and functional foods).
Album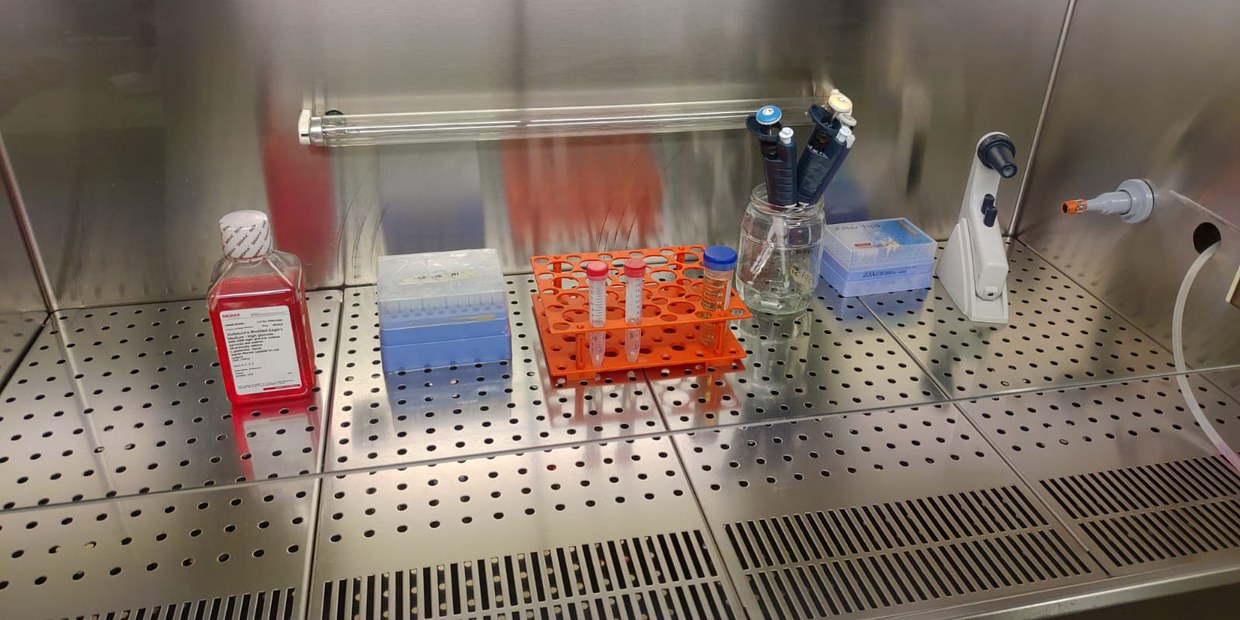 Equipment under the laminar flow hood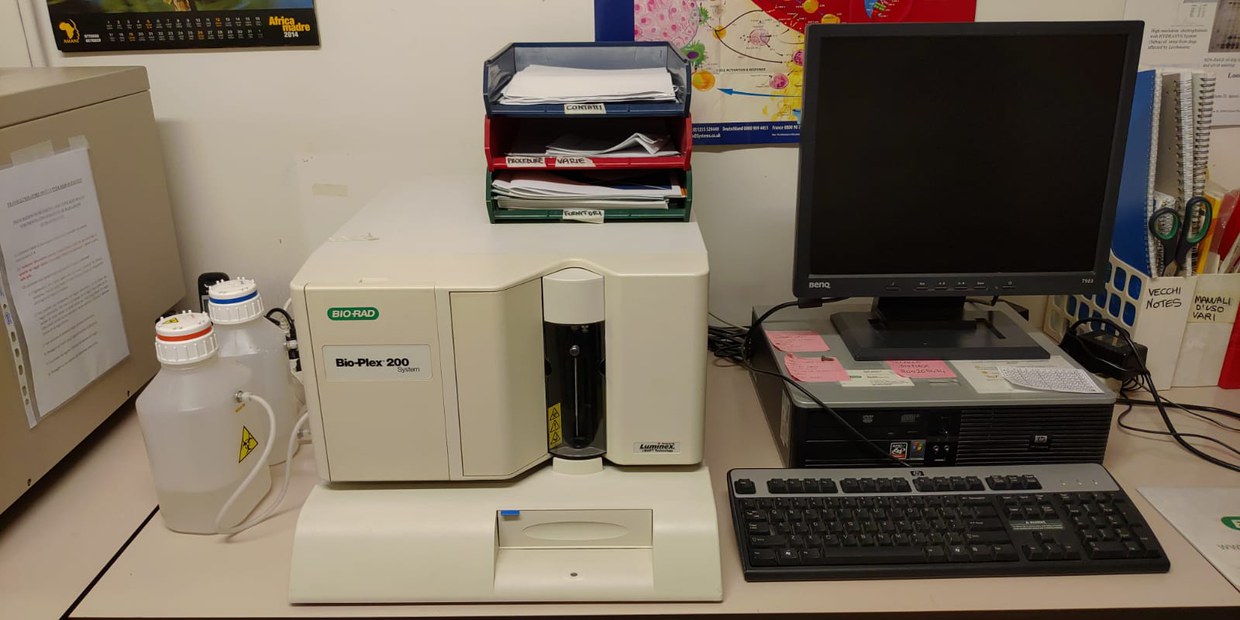 BioPlex Luminex 200 - Biorad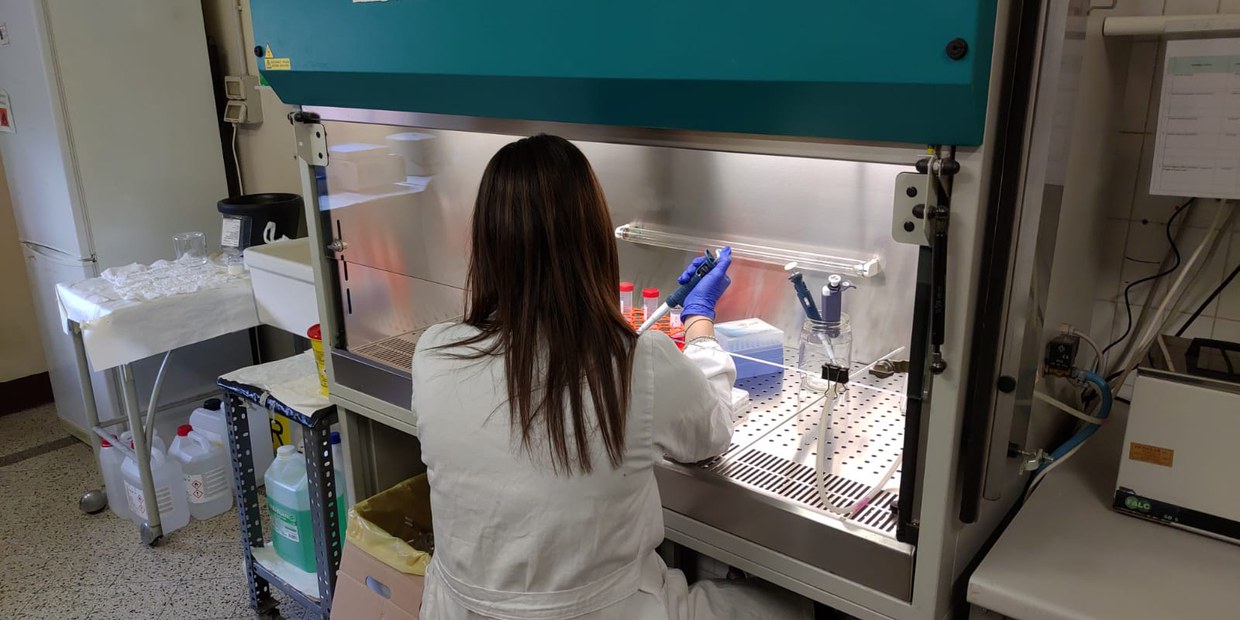 Operatore che sta lavorando sotto cappa Working under the laminar flow hood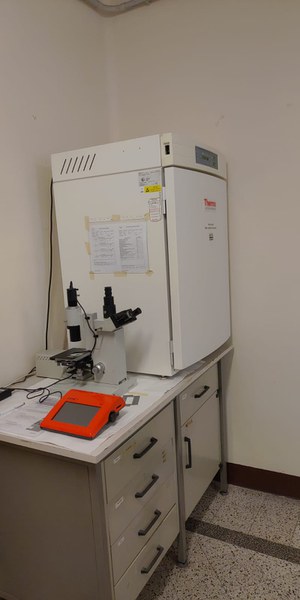 Cellcounter Microscope and Incubator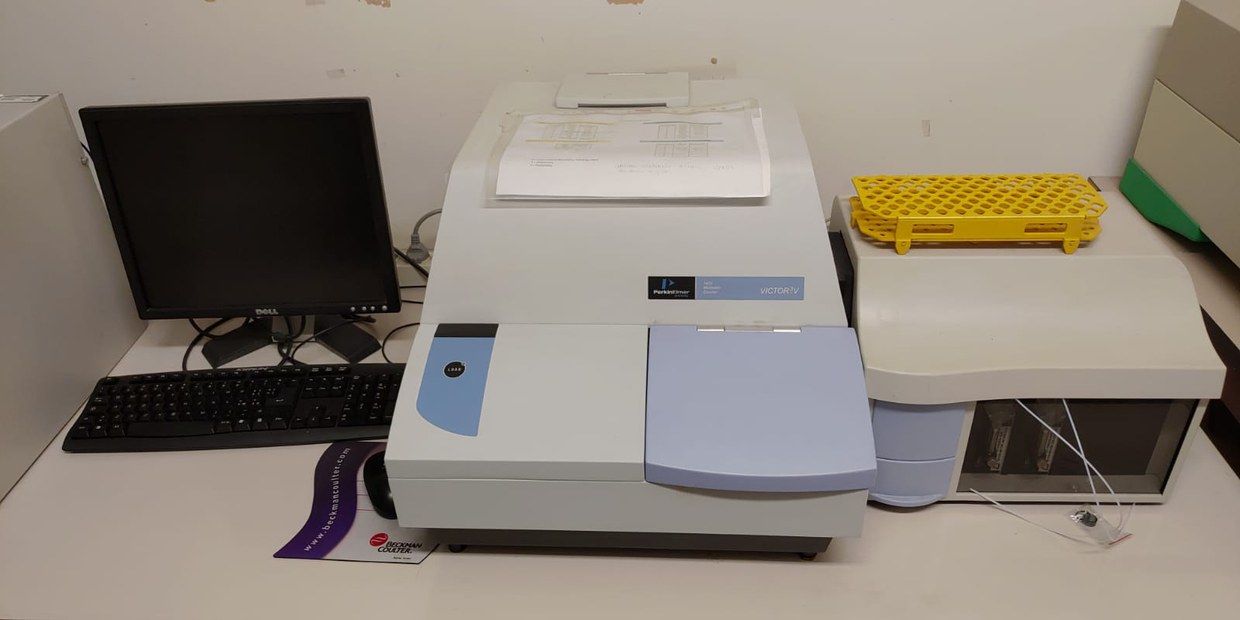 Lettore Multireader (Victor 3)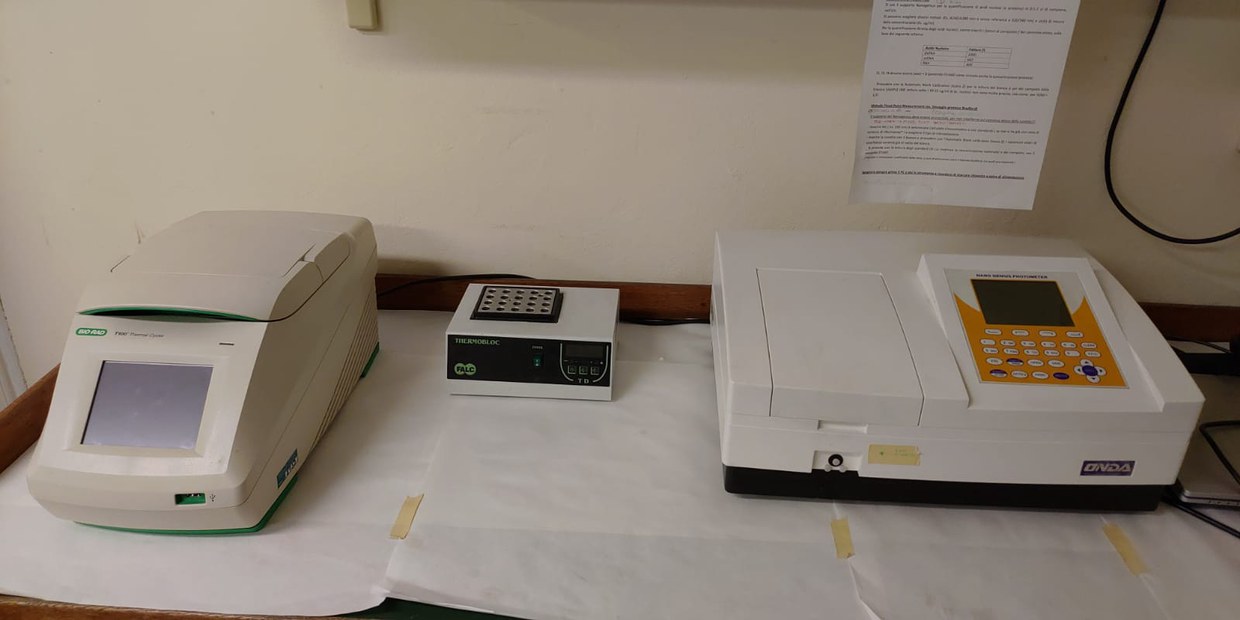 PCR Spectrophotometer