Keywords: MOLLUSCS, SYSTEMATICS, MARINE BIOGEOGRAPHY, NATURALISTIC COLLECTIONS.
The Malacology Laboratory focuses on research concerning to the systematics and biogeography of marine molluscs, both current and fossil. The scientific approach is basically morphological, based on  optical microscopy and scanning electron microscopy. The research activity is supported, and at the same time is substantiated, by the annexed malacological collection, in which hundreds of thousands of specimens from all over the world are preserved, belonging to more than 15,000 species, about a hundred of which are represented by typical specimens (holotypes and wallpapers) instituted both on the basis of the research activity inside the laboratory or deriving from donations from other institutions or independent researchers with which the laboratory collaborates or exchanges.
Didactic, training and research activities
The laboratory allows you to carry out internships and internships for thesis (three-year and master's courses as Natural Science, Biological Science, Geological Science) and can support the activity of researchers and doctoral students, both Italian and foreign.
Equipment and supports available to the laboratory
The Malacology laboratory is equipped with the following instruments and logistic supports:
- Optical microscopes:
Wild M5 with camera lucida (stereo)
Nikon SMZ1 (stereo)
Zeiss Stemi SV11 with digital camera attachment column (stereo)
Leica with digital camera attachment column (transparency)
-Digital microscope
Celestron Portable Capture Pro (digital)
Canon 750D digital camera
Mini Repro column stand
15 metal cabinets with double doors for the storage of the malacological collection.
Various metal cabinets and drawers for the storage of malacological samples not yet studied or cataloged.
For the preparation and analysis of samples are used other scientific instruments, as the metallizer BIO-RAD SC 502 and the Scanning Electron Microscope Hitachi S2400, that are shared with other laboratories.
Album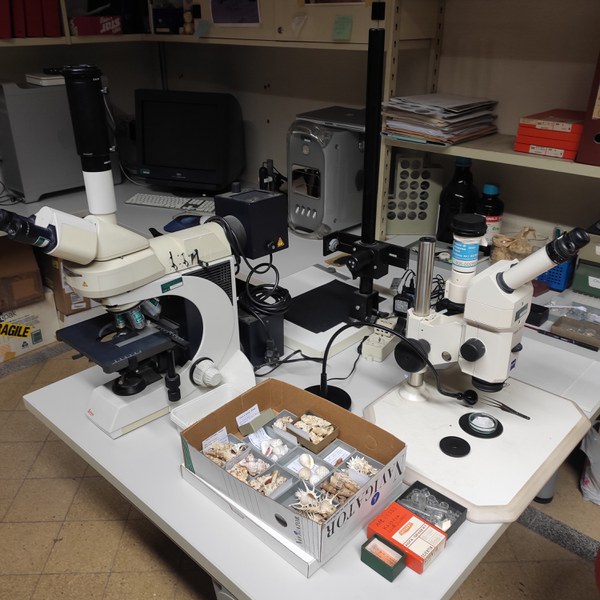 Malacological Laboratory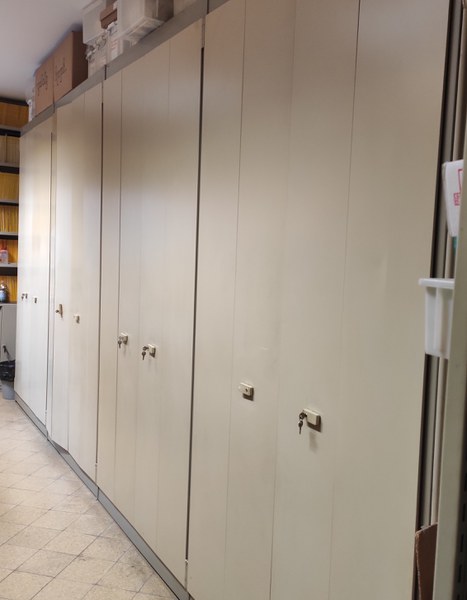 The room of the Malacological Collection - Shells Cabinets of the gastropods section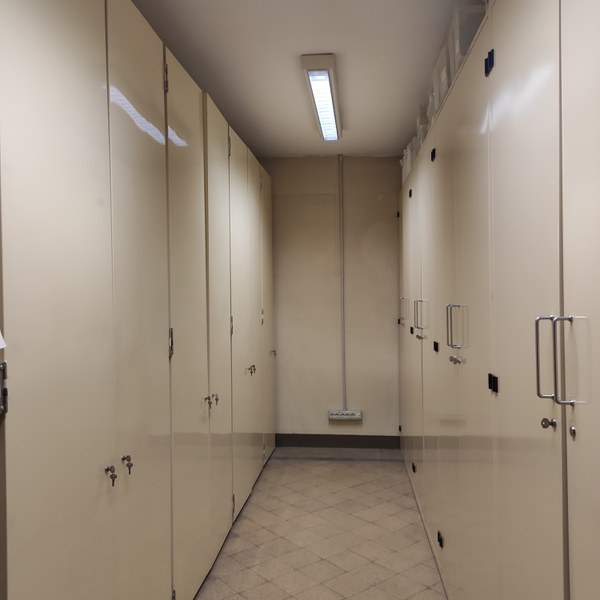 The room of the Malacological Collection - Shells Cabinets of the bivalve section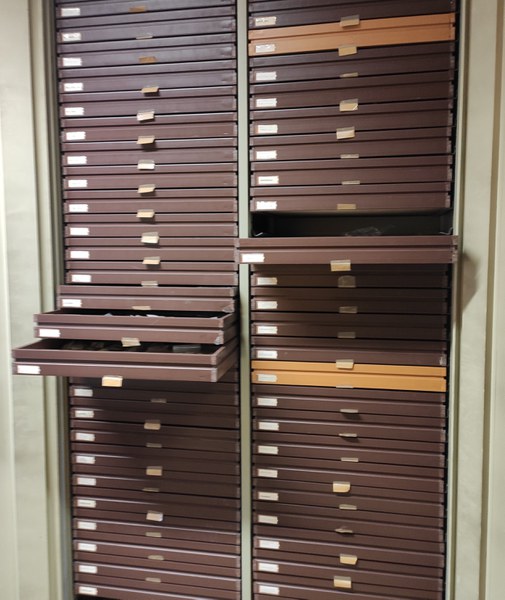 Internal view of the cabinets containing the gastropods collection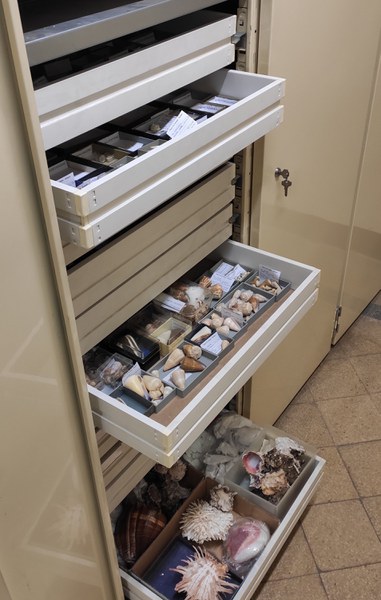 Some of the newly acquired specimens drawers and to be filed
Contacts
Assistant professor

Dipartimento di Scienze Biologiche, Geologiche e Ambientali

Via Selmi 3

Bologna (BO)

Tel: +39 051 20 9 4164