Ultramicrotomy laboratory
Keywords: Animal biology, Plant biology, Zoology, optical microscopy, scanning electron microscopy (SEM), transmission electron microscopy (TEM).
Research and teaching activities are carried out in the Ultramicrotomy laboratory, located in Via Selmi 3, second floor, room 105. The instrumental equipment of the laboratory and the presence of specialized technicians allow the preparation of biological samples (dehydration, fixation, inclusion) to carry out morphological analysis at the level of optical and transmission and scanning electron microscopy which are present in the Laboratory of Electronic and Confocal Microscopy in Via Selmi 3 (LINK).
Equipment available to the laboratory
- Basic equipment: optical microscopes, stove, hot plate, dryer and saw blade.
- Ultramicrotomes: Reichert Ultracut E; LKB Ultrotome Nova
- a class A extractor hood and a laminar flow hood.
Ultramicrotome
Laminar flow hood
Didactic, training and research activities
The laboratory offers its resources to support:
• Practice of three-year and master's courses in: Biological Sciences (L); Molecular and cellular biology (LM).
• Preparation of degree and PhD theses;
• Development of research projects
Services and consultancy
The laboratory performs services and activities on behalf of third parties in relation with the Laboratory of Electronic and Confocal Microscopy in Via Selmi 3 (LINK).
The support of specialized technicians on the various sample preparation methods and protocols is always possible.
Album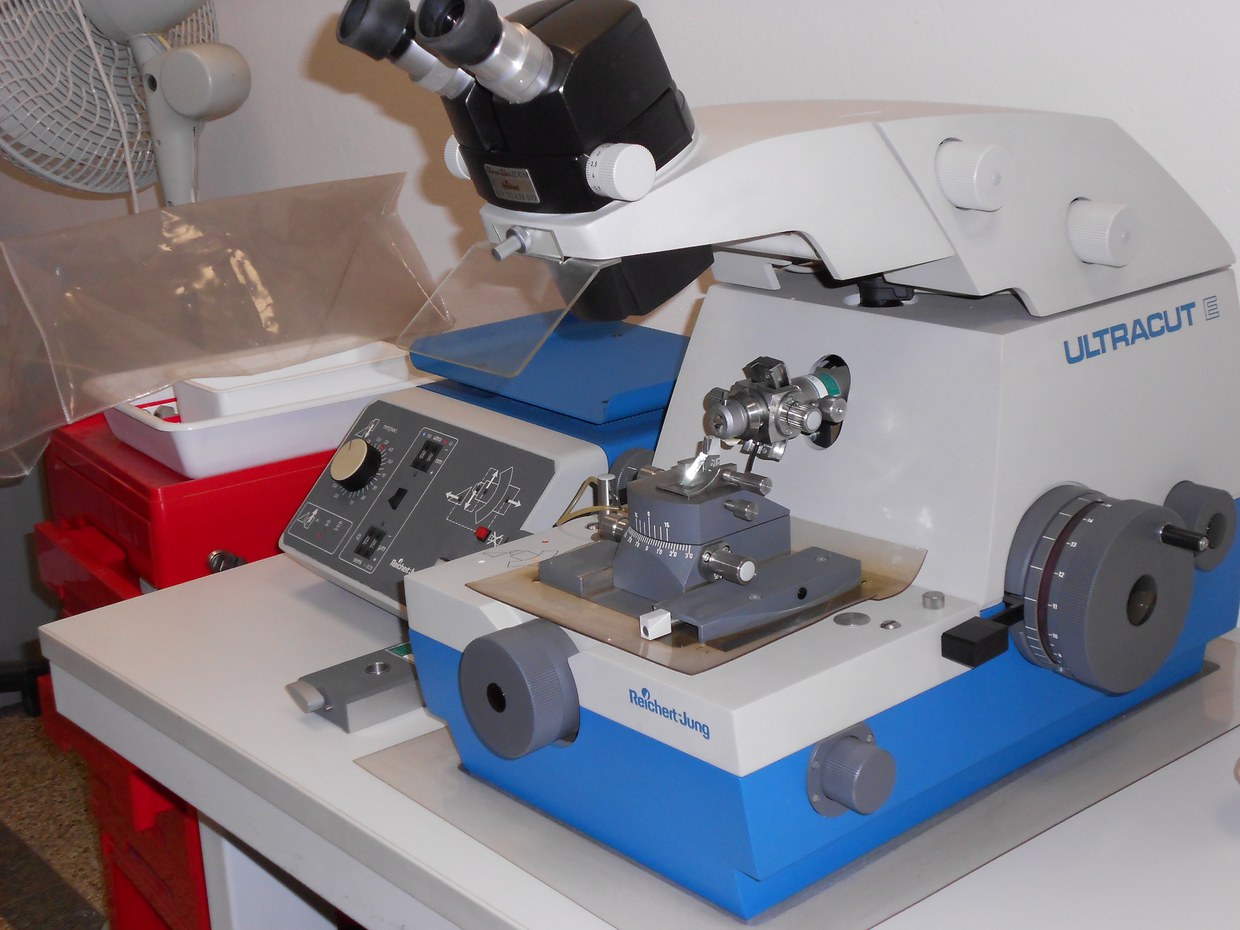 Ultramicrotomo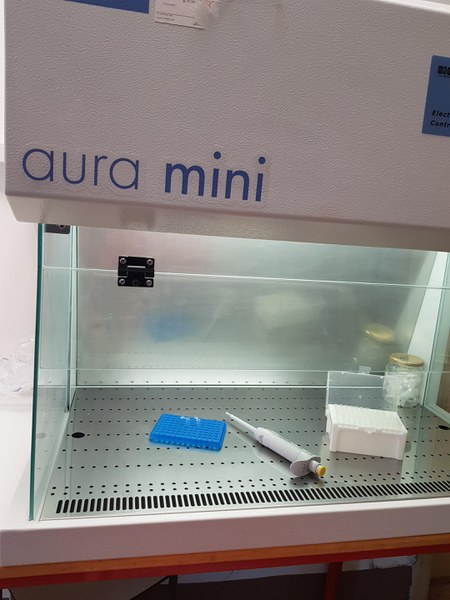 Cappa a flusso laminare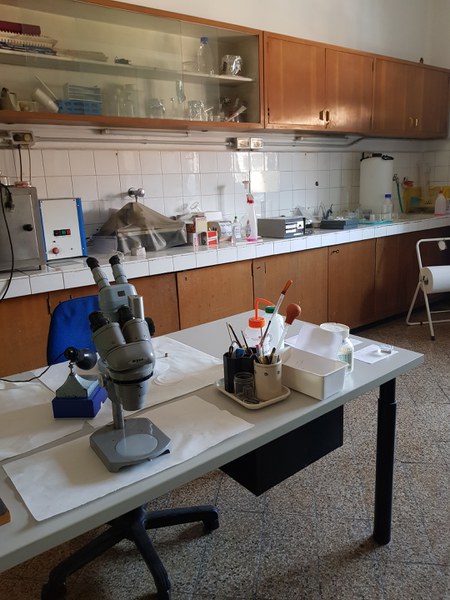 Preparazione campioni microscopia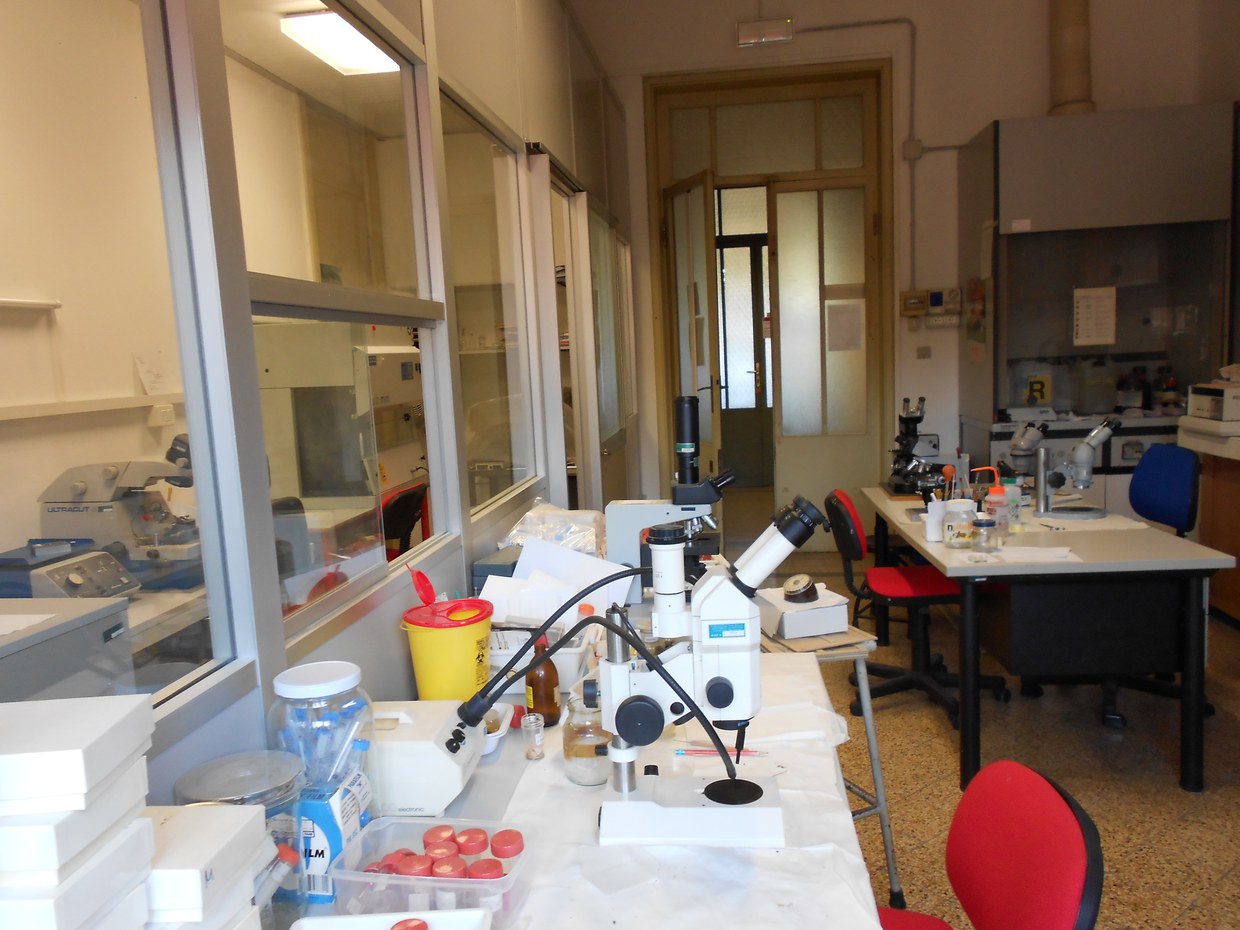 Osservazione preparati zoologia
Contacts
Barbara Mantovani

Professor at the University of Bologna until

Dipartimento di Scienze Biologiche, Geologiche e Ambientali

Via Selmi 3

Bologna (BO)

Tel: +39 051 20 9 4171

Tel: +39 051 20 9 4169

Simona Corneti

D cat. - technical, scientific and data processing area

BiGeA - Servizi tecnici di laboratorio - Biolab

Via Selmi 3

Bologna (BO)

Tel: +39 051 20 9 4209

Tel: +39 051 20 9 6680

Maria Roberta Randi

D cat. - technical, scientific and data processing area

BiGeA - Servizi tecnici di laboratorio - Biolab

Via Selmi 3

Bologna (BO)

Tel: +39 051 20 9 4209